Master's program "Strategic management of logistics" is attended by CHAMPIONS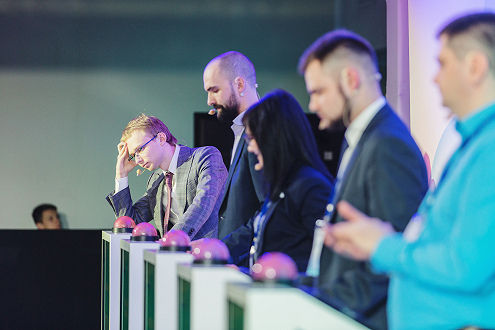 In December 2017, Gazprom Neft held "Tthe League of Professionals" tournament. "The League of Professionals" is a competition between the best logisticians of the Gazprom Neft logistics, refining and selling unit, which was attended by over 300 employees of various divisions of the company. The winner of the tournament was Daniil Shklyaev, a second-year student of the Strategic Management of Logistics master course at the NRU HSE-Saint-Petersburg, the head specialist of the Logistics Development Department of the Logistics and Transport Department of Gazprom Neft PJSC.

Finalists of "The League of Professionals" demonstrated knowledge not only in logistics, but also in labor safety and industrial safety standards, corporate values, the main moments of the world and Russian oil industry and oil transport history. In addition to professional knowledge and horizons, the participants benefited from their public speaking, working with text and numerical information skills.We congratulate Daniil on his victory and wish him success in his education and professional work!